HSBC tops trade finance poll
Euromoney, a leading financial services magazine, has named HSBC again as the Best Trade Finance Bank and Best Service for Trade Finance Bank in Indonesia for two years in a row in the 2020 Trade Financing Survey.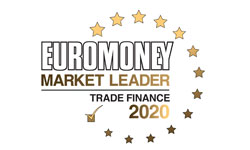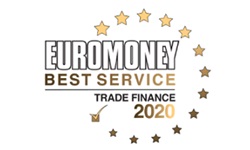 The financial services magazine asked more than 7,000 businesses involved in global commerce to rank and assess their top providers of trade financing.
In addition to naming HSBC the global market leader, clients voted the bank into first place in 21 individual markets and five regions: Africa, Asia-Pacific, the Middle East, North America and the UK.
We are pleased with HSBC's recognition as the best trade finance bank in Indonesia. This is a testament of customer confidence that what we do support their business requirements and are in line with their strategy and investment
Supporting international trade has been at the heart of HSBC's business model since the bank was founded in 1865.
Today, it facilitates approximately USD740 billion of trade worldwide each year. Trade is also key to HSBC's ambitions for the future. The bank is investing in digital technology to help customers do business across borders quickly and safely.
In 2019, for example, HSBC completed the first cross-border blockchain transaction involving mainland China. The bank also introduced automated technology in anti-money laundering and sanctions checks as part of its drive to tackle financial crime – a first in the trade finance industry.
"As the world's leading trading bank, we make trading easier and more accessible while continuing to transform our trade," Dandy concluded.